Types Of Cremators/Incinerators
With thirty-five different types of incinerators/cremators, and the ability to create a custom incinerator/cremator for your business needs, you're in good hands with Baniks Inc.!
From our largest unit, i8-1000G used for the waste management needs of communities of up to 5,000 people, to our smallest unit, the portable "Sirocco" model, we offer solutions for every need.

Waste-to-Energy Incinerators/Cremators
These state-of-art incinerators/cremators actually reclaim energy from the incineration/cremation process to create ambient heating, boiling water, sterilization or to power an ORC engine to produce electricity. Could your location benefit from its own heat source? This incineration/cremation option might be for you!
Containerized Incinerators/Cremators
A complete turnkey option shipped to your location in its own housing!
The container includes a fuel tank, generator, and fuel pipes all preconnected, your part of the setup process is connecting the chimney stack, adding the fuel to run the incinerator/cremator, and plug in the control panel to operate. (This option is fully mobile and can be moved to where it is needed when it is needed.)
Incinerators/Cremators can use a variety of fuels to pre-heat the unit:
Natural Gas
LPG Gas
Diesel
Light Oil
Kerosene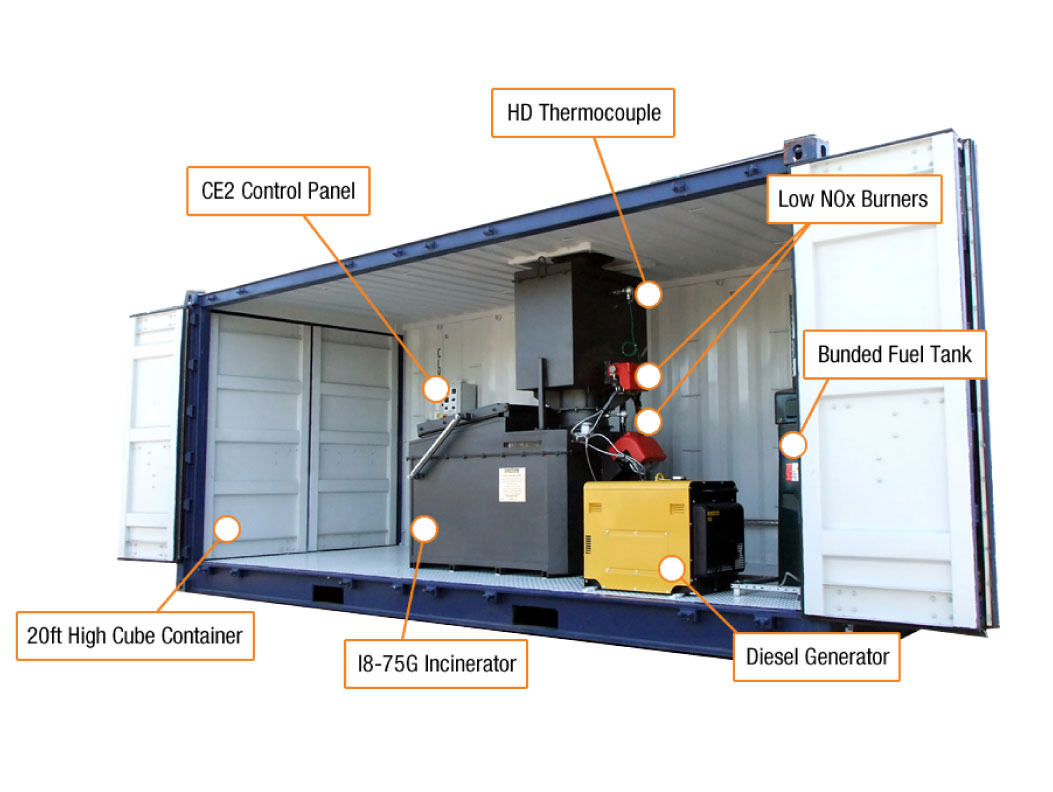 Inciner8 Partnership
Baniks Inc. is proud to be the sole Inciner8 representative for the United States. With worldwide experience, Inciner8 incorporates state-of-the-art engineering and technology to build the most innovative incinerators/cremators available, and we are bringing them to you, America!
Inciner8 incinerators/cremators are made in Britain and are used in over 170 countries world wide. Baniks Inc. is partnering with Inciner8 to not only help American businesses both large and small, but to also help communities in times of natural disasters, disease outbreaks and other types of emergency situations.